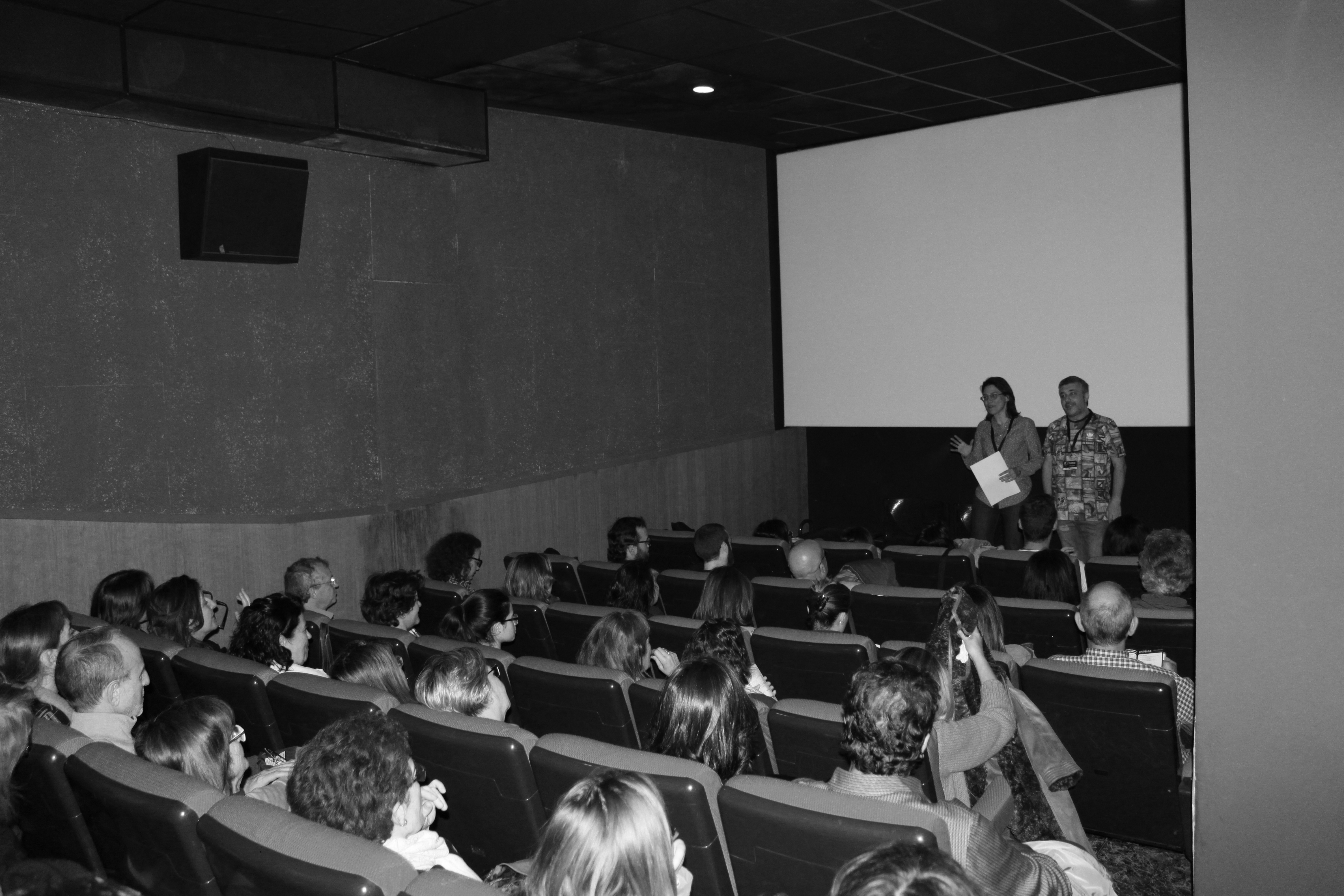 Finally the age of majority! The moment couldn't be better! The past year has been a real success: national and international recognition of the LGBTI cinema, a growing production of films of quality and more diversity, a wider presence in festivals, and warm reception of the audience in a developing network of theatres. These occurencies reinforce our conviction that films are a major tool in encourageing respect, tolerance, and to share positive examples of gender and orientation diversities living together in our societies.
But we have not only celebrated the success of LGBTI films from 2017 to 2018. The year that passed between the two editions of Cinhomo, we have worked as a jury of Seminci, and have awarded the film with the most diverse representation of orientations with the Espiga Arcoiris prize. We have been part of the jury in several other LGBTI festivals and have taken part in meetings, events and conferences related to our activity. We have also organized screenings, such as the ones for the Pride Month or the HIV International Month, and educational screenings in villages of our region. We are convinced that films represent a major tool for education, and therefore have launched Cinhomo joven, to build a relationship between the festival and students, and open the youngest audiences minds to sexual and gender diversities.
This year, Cinhomo will present 17 feature films, 15 of them in the official selection, one in Caleidoscopio and one in Joya, and 33 short films from more than 20 nationalities and 4 continents. Moreover, the 12th Season of Human Rights and Sexual Diversity will present 7 documentary feature films and 7 documentary short films from 13 different countries.
Cinhomo is the only Film Festival dealing with Gender and Sexual Diversities in Castilla y León. We are working on encourageing a more tolerant society for all identities and sexualities through Fundación Triángulo. And more than ever, we want to share stories full of hope, entertainment and emotion. Happy 18th Anniversary!