Events take place on important dates of LGBTI activism, such as the Pride Month in June, or the VIH International Day in December. We also organize screenings to other cities and villages for educational purposes, and 2018 has seen the birth of Cinhomo Joven, aiming to open the youngest public's minds to sexual diversity.
The LGBTQ Festival of short and full-length movies is not our only activity, we also organize extra events during the rest of the year. Here are some of the activities that took place since the last edition of the Cinhomo International Festival: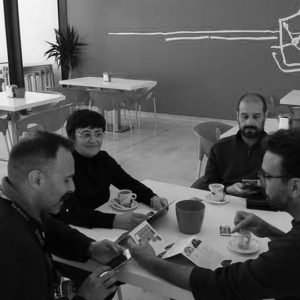 LGBTIQ Movie Festival at Centro Niemeyer
The second edition of the film festival of the Centro Niemeyer in Avilés took place last year. As a member of the jury, we awarded Girls Lost, a swedish movie also screened in the 2015's edition of Cinhomo.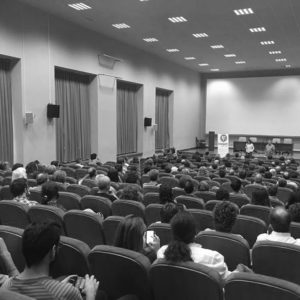 LGBTI Pride Month
The premiere of the documentary Chavela in Valladolid took place in a full Aula Mergelina of the Universidad de Valladolid, within the framework of the Pride Month.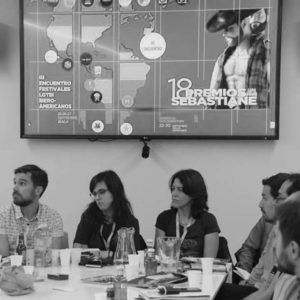 Iberoamerican LGTBI Festivals' Meeting
For the third consecutive year, members of Cinhomo attended the LGBTI festivals' meeting of the San Sebastián 's week. A rewarding experience, good practices and new friendships with other festivals on both sides of the Atlantic.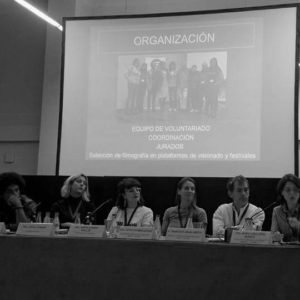 TicCultura
Cinhomo attended the Tic Cultura conference 2017 in Valladolid. During the meetings, aimed at celebrating culture and diversity, we were given the opportunity to give an insight of our work and of the festival. We would like to thank Marta Álvarez, award jury in 2017, for inviting us to the conference.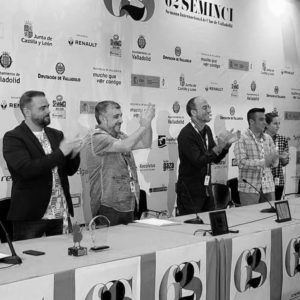 Espiga arcoiris at the Seminci Valladolid Festival
For the second year, we took part in Seminci with the Espiga Arcoiris award. The chosen film was The Party, by British director Sally Potter.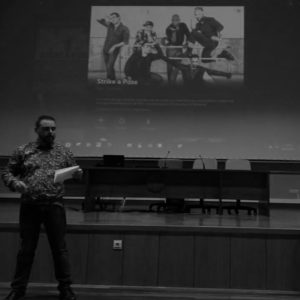 HIV International Day
In December we offered screenings of three films related with HIV in various locations of our city: Nomansland (2013), How to survive a plague (2012) y Strike a pose (2016).
Zinegoak
During the preparation of Cinhomo we were offered the opportunity to visit  Zinegoak festival in Bilbao as part of the jury for documentary films. The  Best Documentary Feature Film award went to Upon the shadow (Au delà de l'ombre), and  Mr Gay Syria won the Diversity and Human Rights Award.